THERE ARE MANY REASONS TO REKEY YOUR BUSINESS
Letting an employee go is never a pleasant occasion at any business. However, when you have to, changing the locks is a good idea especially if they were entrusted with your keys. Parsons Lock & Key can change the combination to your locks economically, generate Do Not Duplicate keys and even master key your building for better access control.
WE ADJUST AND REPLACE EXIT DEVICES AND DOOR CLOSURES
The entry doors on your business receive plenty of wear and tear. If your doors are slamming shut or not aligned properly, Parsons Lock & Key can adjust or replace door closures. We install and repair exit devices as well.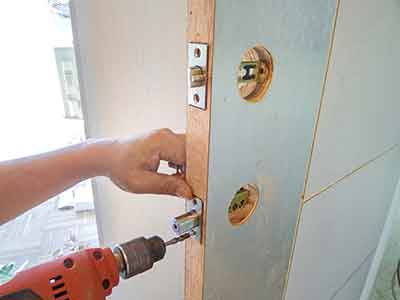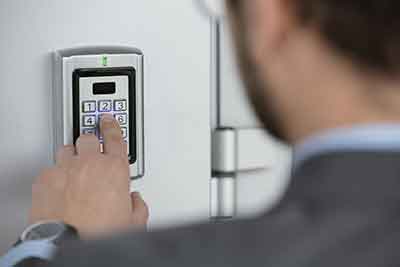 DIGITAL ACCESS
Parsons Lock & Key can install many of the new push-button or electronic entry locks on your doors, eliminating using a key entirely, which can reduce the need to make duplicate keys. Another advantage with many of the digital locks we install is that you can change the combination easily at any time yourself.
THE MOST COMMON METHOD OF FORCED ENTRY ON A BUSINESS
As a business owner, you may have noticed the number of forced entries recently reported in the news. You may even have been a victim of this crime yourself. We are aware of this because we are often called upon to repair damaged doors after a break-in has occurred. The number one method of entry on a glass and metal door is to wrench the key cylinder out, reach in the hole, and trip the bolt open. There is a simple and cost-effective fix for this problem. Installing a tapered, hardened steel anti-wrench ring on the exterior lock cylinders of your business is inexpensive and something we recommended highly.
WHAT'S ALL THIS ABOUT 'BUMP KEYS'?
You may have heard the term "bump keys" recently. Actually, locksmiths have used bump keys for years to pick locks. However, the internet has made it easier to obtain information not normally found in the public domain. If you are concerned with someone gaining access to your property using this method, we can recommend different solutions to make your locks "pick proof."
Locked out of your Car or Home?
Call us now for fast emergency service!